http://www.bbc.co.uk/news/uk-england-co ... e-35400694
Coventry Police enter unlocked homes and tweet photos



Police in Coventry have been criticised on social media for entering people's unlocked homes and tweeting photos.

The Cov City Police team has been on burglary patrol in the city, testing front doors then advising homeowners to lock their properties.

The photos, one retweeted by West Midlands Police's chief constable, showed officers inside hallways pointing out the home is insecure.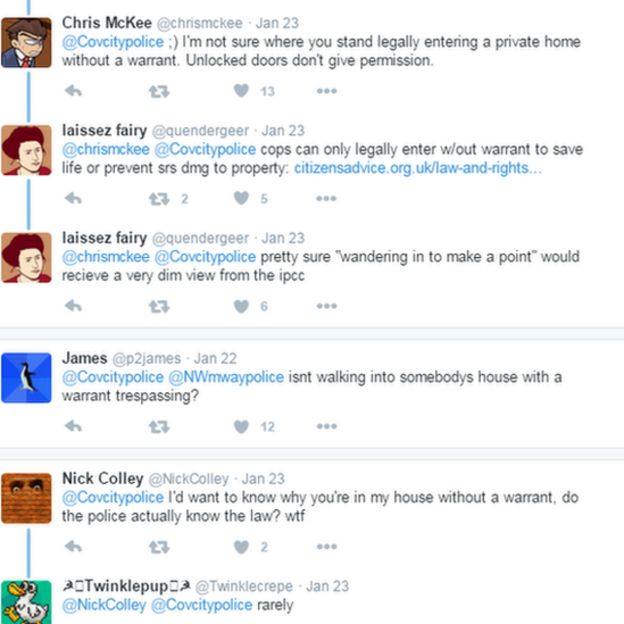 Oooops....